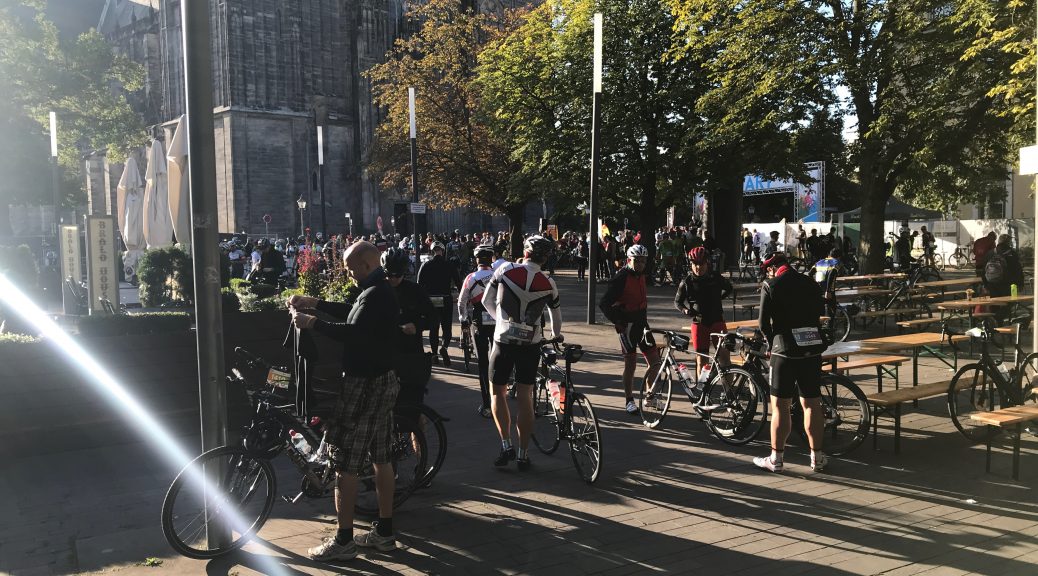 Race Report: Cycle Tour 2018 (100k Road Race)
Race Report: Cycle Tour 2018 (100k Road Race)
'Tis the time of year when I randomly sign up for events. As long as I don't have a new goal I feel lost. I can't really sit still, but can't really commit to much either. The result is that whenever someone asks me to join for a local event my default answer is "sure".
The Cycle Tour is such an event. A 100k rolling road race that targets mostly recreational riders. There is a timed race going on, but there's also a kind of every man's Gran Fondo happening. It has become popular among colleagues and every year the company pays for race fees and we participate as a big company team. It's great to see the sport of cycling bringing together so many different people. Regardless of your position, division or athletic background, you're part of the team (and represent your employer as well!). Last year's edition was my first ever road race and it was great fun, so I was excited to join. After starting in the wrong coral and being stuck with 3rd pack I wanted to see if I can hang with the front pack this time around. After a succesful triathlon season I was confident in my fitness (100k road race nutrition: 75ml self made energy gel & a 500ml bidon with water is all I need nowadays), but not so much in my muscular fitness and handling. After all, this was only the second time I rode my road bike outdoors this year.
The race is alternating between east- and westbound course between two cities, this year it was due west. Boarded the shuttle at 6a.m., listened to some Wu Tang on the bus and eventually picked up my bib. Met with colleagues, dropped off my bag and squeezed into the start coral. Contrary to tri races I did not have a power target, my only concern was to not explode half way to the finish. After about 3k neutralized the race began on a double carriageway, which was awesome. We then quickly turned onto b-roads and headed west into a serious head- and side wind. I was concerned the wind situation might split the field at some point, and it did. After a mildly technical section with a few roundabaouts and blind turns the field ripped into three chunks with me lost in between 1 and 2. I bridged up to two guys, hoping we could work together. But then I panicked and took a huge 400w pull, dropping my newly acquired companions. I tried to follow through but to no avail. Luckily someone else organized a train behind me that I could join and we worked together and caught up. The critical bit however was still to come. At around k60 the course would turn into the hills, with a steep ramp followed by a narrow farm track and some serious rollers. Exactly when the end of the ramp turned into the narrow section the field split again and I, again, found myself on the losing side. Once we turned onto normal roads again we saw the field creeping away. 30m, 40m, 50m. No chance. I worked with two guys, but we were to few. Along the way a few more lost souls either dropped back or bridged up to join us, but once we had 12 riders and a properly functioning train the gap was too large. From there on we worked together to not lose too much ground, sometimes more sometimes less effective. As we neared the goal I wasn't sure what to expect, I thought a sprint for position 60-something would be pointless. But then the guys put it all out there and once I realized what was happening three were gone. I still managed to put together a 1000w sprint for the final 200m and happily crossed the finish line in 2:54.
Looking back this was excellent. I didn't bury myself. It felt so good to start such a big event knowing I could handle the distance, if I'm honest I could have done without the gel, too. And I finally pushed some big watts, holding 230NP for 3 hours, which is way above what I held through my entire IM prep. So, road races. Fun if you have no ambitions. Probably very frustrating if you have a certain goal, but are all on your own.