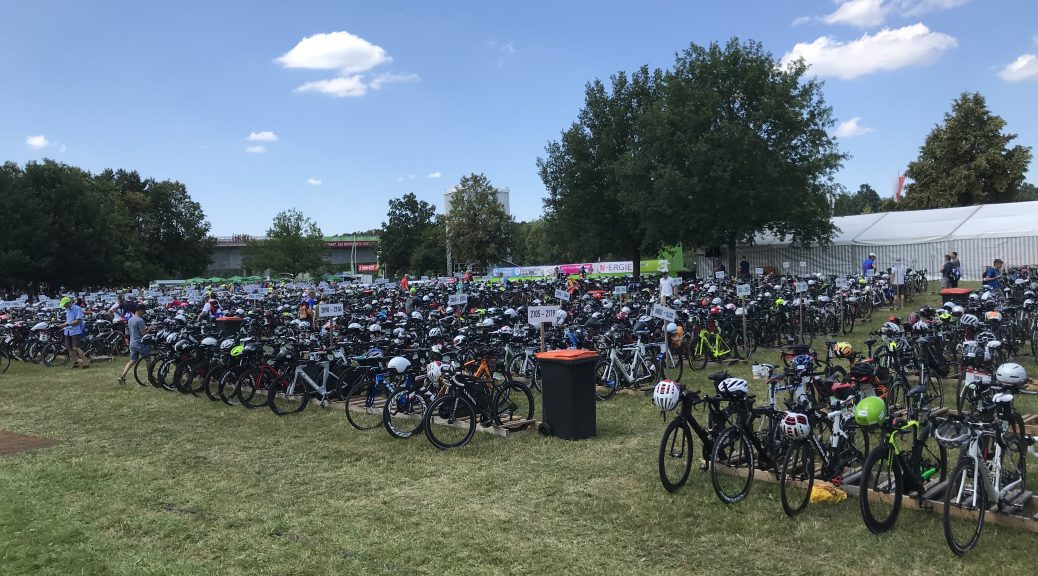 Check In – Final 4 & Roth 2018
Check In – Final 4 & Roth 2018
The air is getting thinner, lads! Only 4 weeks to go, things are now getting properly scary. Last week wasn't anything special, it was supposed to be a final rest week and I had a 3 day business trip to Bucharest which didn't help with training. Actually, it helped kind of for swimming, as I had a hotel with pool. After a succesfull 3*1000m endurance grunt on Monday I hit the pool in Bucharest twice and went swimming in Roth again on Saturday for a record breaking 4 times in the water last week. The 3*1000 (50m indoor pool) went like clockwork at 19:20. I took it easy and if it wasn't for boredom I could have gone on for another 2k if I had to. Makes me hopeful and confident, that I am on top of it.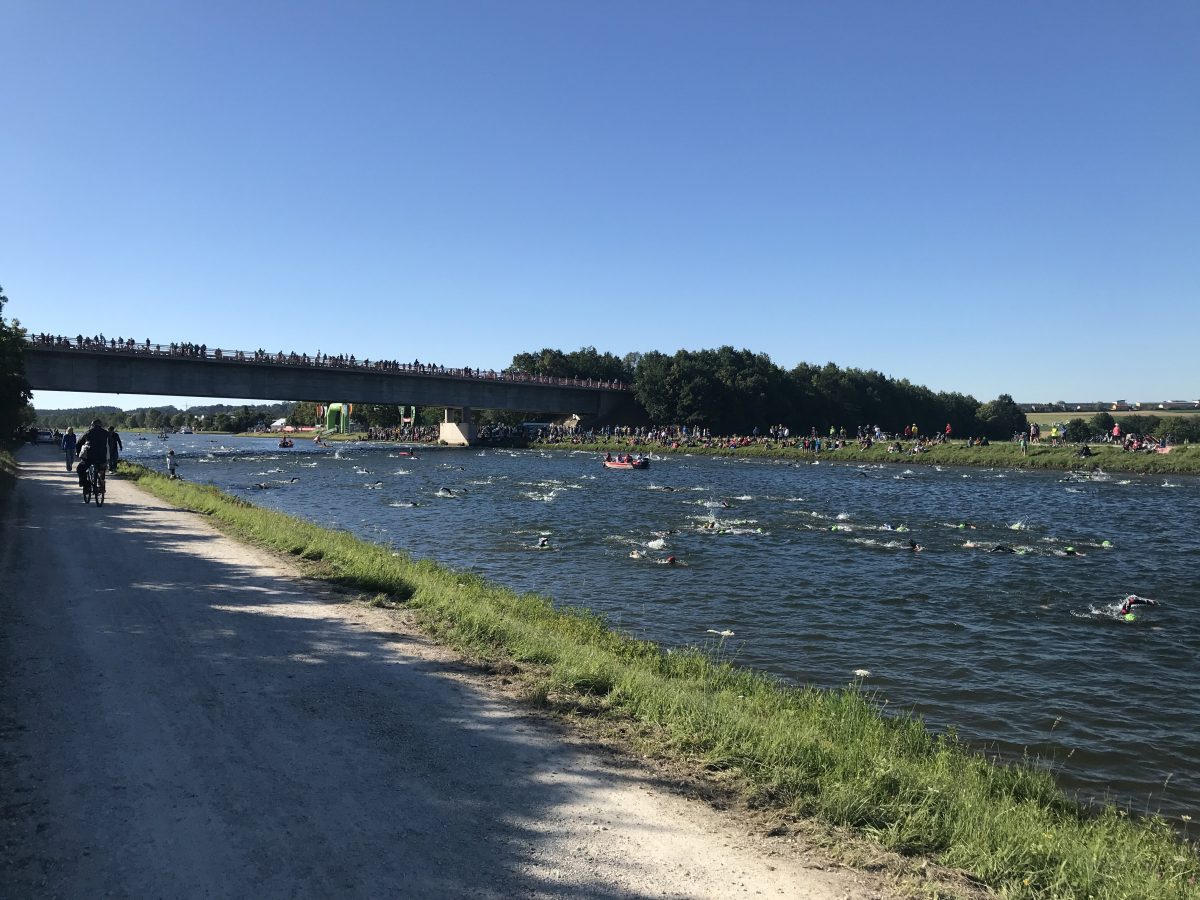 I didn't run much, only managed to sneak in a tiny 5k jog while in Bucharest. I had planned for a second run on Saturday, but with travel and then travel again to Roth I simply did not have the time. Kinda sucks, because I wanted to up my volume in a last minute effort to lift my run game. Anyway, I'll keep trying and hope the extra recovery helps with having 2 more very high quality run weeks before I taper.
Finally, the bike. I was extremely lucky that one of our clubs relays in Roth was looking for a rider to complete a mixed relay and I jumped in. Figured that would be a good opportunity for a final full distance rehearsal ride and of course a way to experience the legendary race. Arrived there on Saturday, got my bib and checked in my bike. Everything went like clockwork. Race day morning I was at the site at 5.30 because traffic is insane before the start and then got to hang in the car for a few hours. Watched the first pros ride by, then walked into transition and waited for my swimmer. The nutrition plan was to get in as many calories as I can (I brought 3 bottles of 300 cal Tailwind & 6 GUs), the race plan was to aim for 180w NP and be careful on the inclines. I was hoping for a time of 5.30 – 5.45.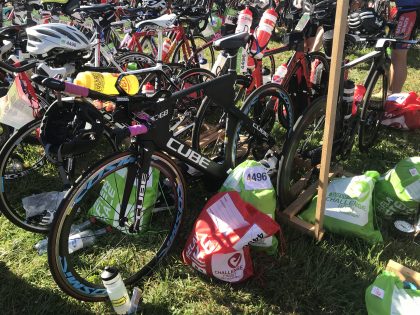 My swimmer surprised me coming in a good 10 minutes earlier than predicted. Grabbed my bike, jogged through T1, got on the bike and off I went. Coming out of T1 a bit hot and excited the first hour was slightly harder and punchier than what would have been ideal, but early in the race it is always difficult. Too many people are just as excited as you are and suddenly everyone goes a bit too hard. I stuck to my plan and kept my power down on the rollers and so I played leapfrog with a few guys for a while. Them catching me on the inclines, me reeling them back in on the descents and flats. The course was beautiful, the crowds amazing. The hills in Greding and Solar were just crazy, a full on grand tour experience! My nutrition plan was perfect and I executed the race almost perfectly to plan. I held aero throughout without any issues. Weirdly I fell into a deep deep hole at k170. No idea what happened, but very suddenly I found myself in a very dark place. Power was still good and I didin't feel like I lacked any fuel, but for ten minutes I was in hell. Never experienced something like this. No matter though, because soon I reached T2, handed over the transponder and send my runner on her way.
Key takeaways:
180NP is slightly above a reasonable IM pace for me. Might be okay if the first half of the race is less punchy. Leapfrogging other riders and hills where my gearing doesn't less than 250 watts made it a bit too hard this time.
Having a wee on the bike is magical.
Nutrition is spot on, I can't handle much more than 300 cal/hr. My mix of Tailwind and GU agrees with my stomach. Next time I might plan better to carry less water up the hills.
Respecting drafting rules makes pacing more difficult. Late in the race when the speed differential between you and other riders becomes smaller it really hurts to push an additional 20 watts to ensure a legal overtaking.
Pretty sure that as soon as the course gets slightly technical many people lose a lot of time due to poor bike handling. I was hauling ass on the descents and didn't even get to the limit. Here, bike fit does make a massive difference. Beside power, aero and comfort many fitters neglect handling. But with a bike that inspires confidence to remain aero at full speed you can gain a few minutes easily. Learn to ride a bike properly, people!
One final thought: I compared my power file with the half distance I did four weeks ago, and surprisingly the power curve for Roth lies above it pretty much all the way. The fact that I didn't have to worry about a subsequent run might have had somethign to do with it, but surely also training progress and improved pacing.