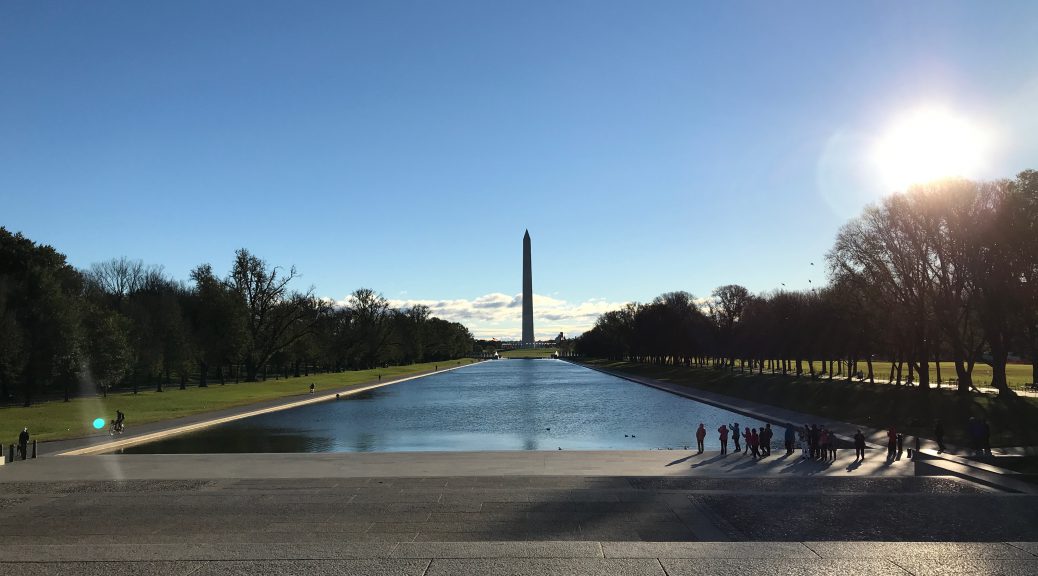 Run this Town – Washington D.C.
Run this Town – Washington D.C.
Run the Town of Washington D.C.
To keep this going let's squeeze in one of my few adventures outside Europe. I was lucky to get invited to a conference in D.C. in October and took the opportunity to go for a few runs while I was there. Initially I was planning on running around the national mall, but as it turned out my hotel was situated close to the rock creek park and so I decided to collect some miles there.
One thing I noticed wherever I went was the number of runners. Like, everywhere, in all shapes and forms. Big, small, fast, slow, male, female. Either the running population of the whole DC Metro area concentrates on three paths or the the people of Washington like to run. And as a bonus, I got to see crews rowing along the Potomac the other day as well, just after I finished reading "The Boys in the Boat". (which is fantastic by the way)
So if you ever find yourself in D.C. and look for a nice place to run, there are two immediate and excellent options.
The national mall. There is plenty of space, good pathways and if you're short on time you get a whole lot of sight seeing with your run. Either run downtown (this city feels pretty small for an American city) and do your laps. Or take the car to somewhere near the NM, for example the parking lot at the tide basin, and start from there. There are plenty of options to piece together a decent sized route. But beware, if the weather is okay or better, the place will fill up with tourists and visitors quickly, so start early!
Rock Creek Park. The RCP starts a few miles from the city center and is easily accessible via a cycle path from downtown. For the less proficient navigators among you, the major path follows the rock creek, so no chance to get lost! For the first few miles there is a tarmac cycle path, which later turns into a well maintained hiking trail. The path goes along a few old mills and if you look to the left and right there a few more off-roady trails branching off. There are also a few lovely historic houses along the way.
The connection between these two. Coming down the RCP pathway you can follow along the road and river to go downtown, passing Georgetown on your right. So for a long-ish run one might even consider doing both the NM and RCP in one session of maybe 20 – 25k.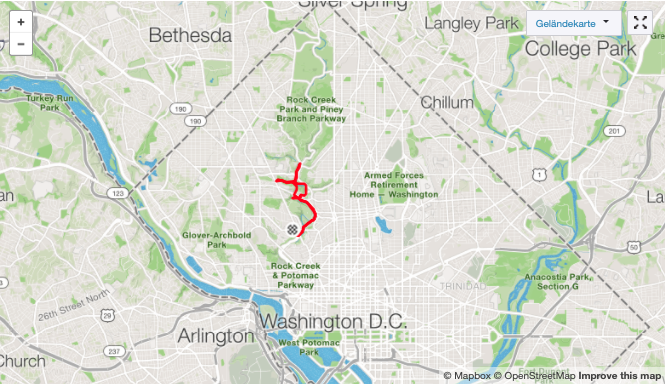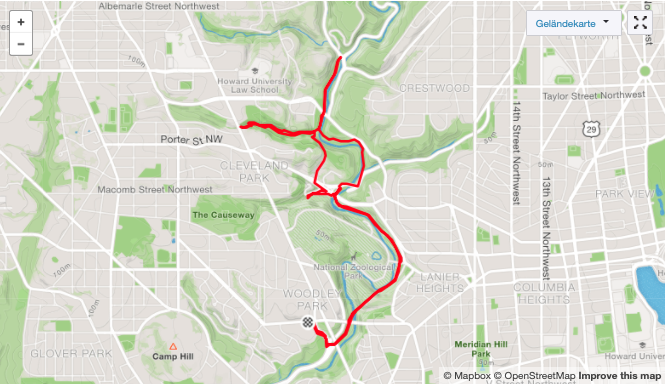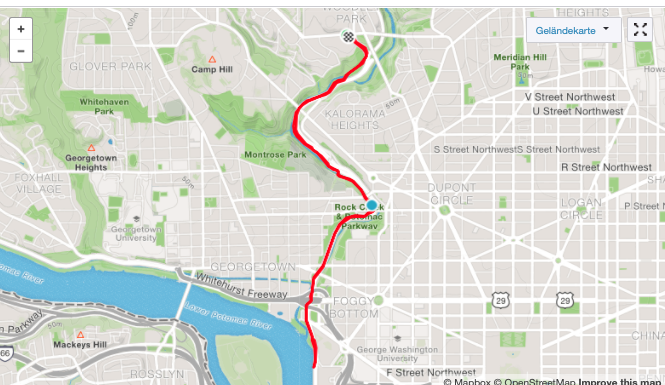 City: Washington D.C., USA
Run Time and Date: 10/22/2018 – 1:22 p.m.
Distance: 9.61 km
Duration: 0:52:21
Pace: 5:30 min/km
City: Washington D.C., USA
Run Time and Date: 10/24/2018 – 7:12 a.m.
Distance: 8.00 km
Duration: 0:36:13
Pace: 4:31 min/km