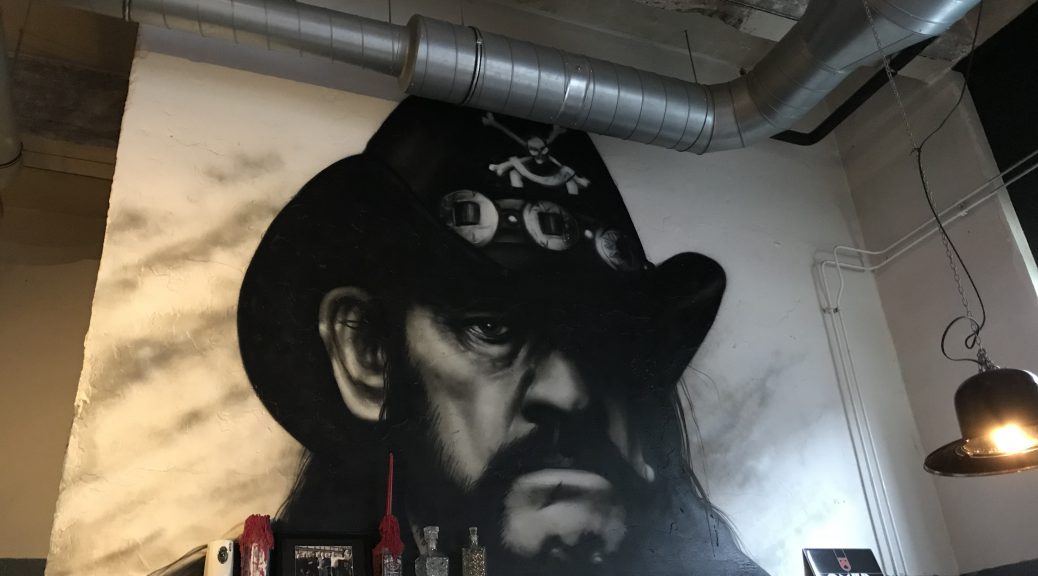 A new series coming up – Go run this town!
A new series coming up – Go run this town!
Eindhoven, The Netherlands
I'm still aimlessly meandering around. I have yet to decide on my next big project for the 2019 season. Until then I sort of wanna work out for fun, but in practice I hardly work out at all. Terribly stressful work and plenty of overtime provide ample excuses for hitting the beer fridge instead of my running shoes.
Anyway, I hope that writing more about good memories of running help me get going again. And to make it a bit more interesting than just "remember that day I ran in the rain?" I'll take this opportunity to share the running routes I discovered during my travels across Europe and the world.
Let's kick off this series with my recent adventure, Eindhoven!
I was in Eindhoven for two days in November, with long meetings but a crisp morning free for a run. As everything in the Netherlands the place is flat, sprinkled with interesting architecture and generally friendly. For me it's always a bit disheartening that everyone is so tall here.
The good things about flat and wet countries is that usually the next body of water isn't far from anywhere. And if your sense of direction is like mine MIA it's incredible useful to have a river, lake or canal to just run along so you don't get lost. Especially when you're new to a place and just try to squeeze in a run between meetings or family action it helps to not have to worry too much about route, direction and estimated time home.
In that respect Eindhoven was great. Small town, you're quickly out of the city center and off into the surrounding country side. There's a canal going out east that gives you plenty of space to stretch your legs. From the city center follow directions to the DAF museum and you'll soon see it. There' a cycle path along it for the first 4k, that's pretty busy with cyclists as early as 6am, so keep right and turn your music down. Everyone is very polite and friendly, but you don't really want to stand in anyones way. When I went out I even saw a few rowers on the water.
After about 4k the cycle path directly along the canal's south bank ends, but you can switch to the north bank and to a farm track that could take you even further. This was my turn around, but according to the map the track goes on for a while longer. If you're done turn around and head back to your hotel.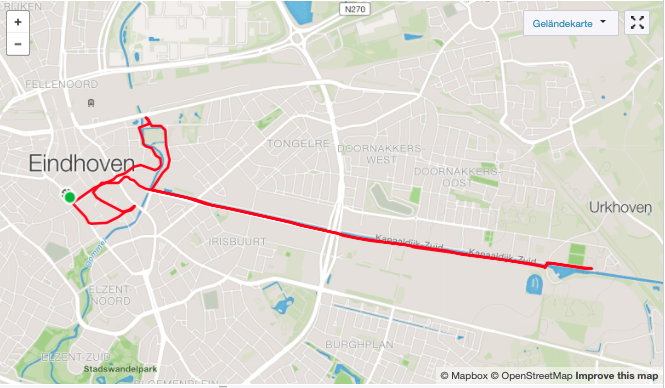 City: Eindhoven, The Netherlands
Run Time and Date: 11/28/2018 – 7:28 a.m.
Distance: 9.61 km
Duration: 0:46:03
Pace: 4:48 min/km