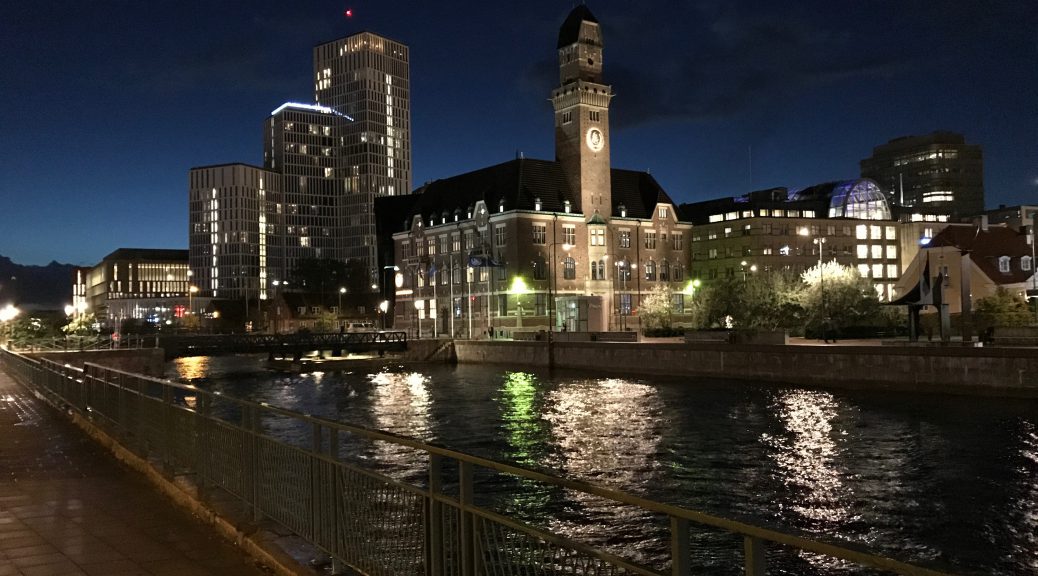 Run This Town – Malmö
Run This Town – Malmö
On the south western tip of Sweden we find the wonderful city of Malmö. It is a small city, a stone throw away from Copenhagen across the Oresund in the Baltic. Get there by flying to CPH and take then train across the Oresund bridge. Apparently there is (was?) a half marathon across the bridge which must be a fantastic experience, running across the Baltic.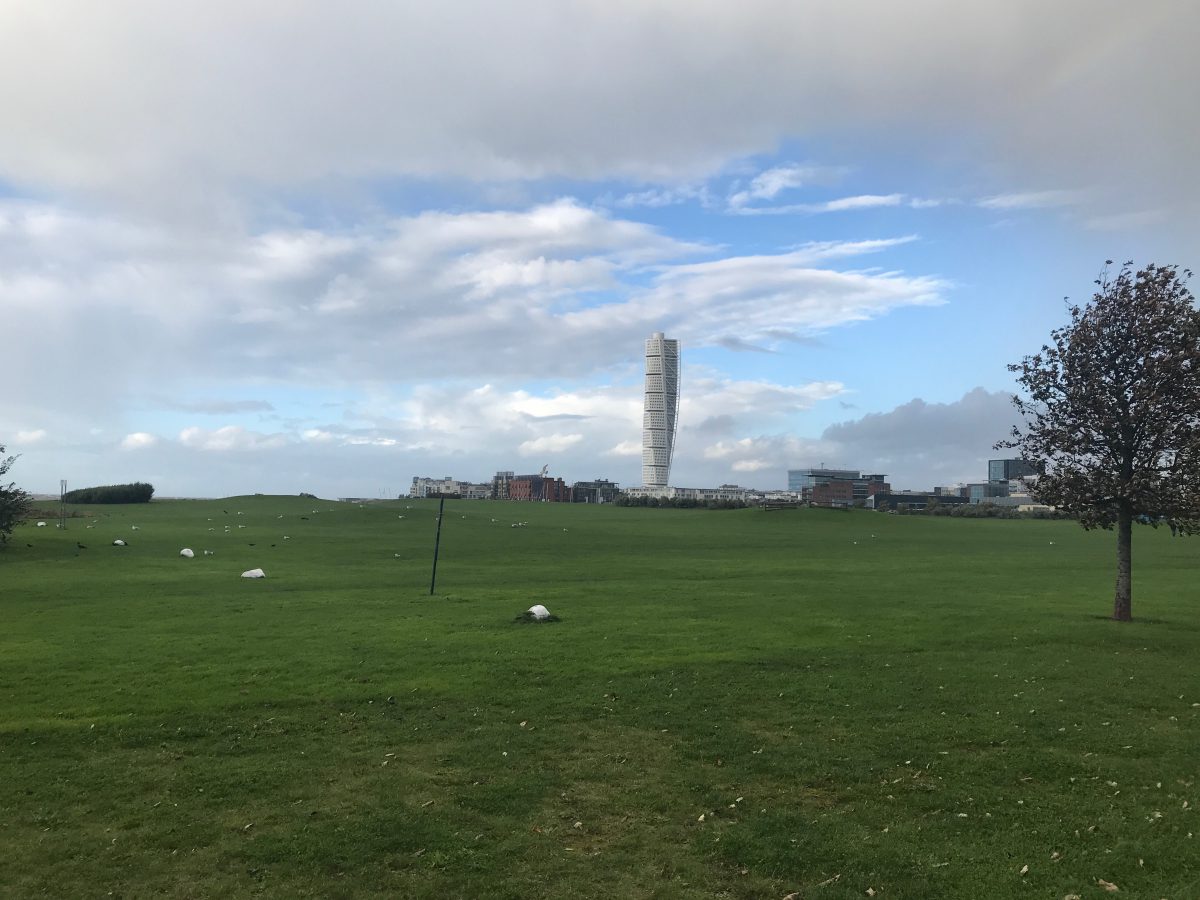 Malmö displays an incredible mix of historic buildings with influences from all across the Baltic, it feels much like a German, Estonian or Danish Baltic sea town. Leaving the historic center however we find a good share of contemporary architecture. I don't mean to insult anyone here, but you can see that Denmark is right around the corner. Things to do include checking out the old town and historic center, visiting the newly developed Västra Hamnen with the Turning Torso Tower and having a drink in the Kitchen & Table sky bar overlooking the city and sea.
As a seaside town it is also fairly easy for foreigners to figure out a running route. Just head west towards Riberborgs Beach. Here's a 3km stretch of cycle and running path right next to the beach. It offers great views over the beach and sea, depending on season and weather I imagine anything from calm water to angry white tops. On the way back to the city the Turning Torso is in plain view as well. It really is a great place to run, but I could also imagine it getting crowded on sunny days. When I ran however it was windy, very windy. I saw people riding their bikes into the headwind getting of their bike and pushing it along.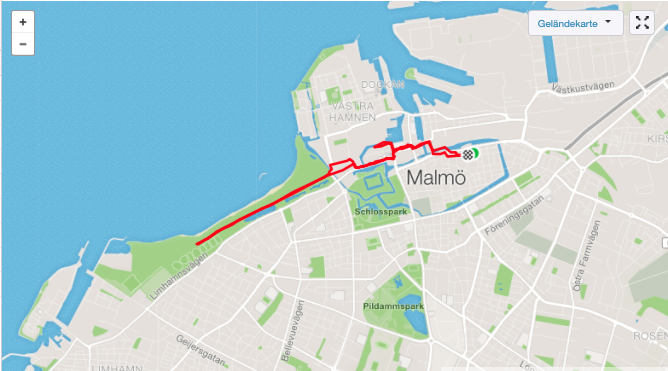 City: Malmö, Sweden
Run Time and Date: 12/10/2017 – 3.47 p.m.
Distance: 9.01 km
Duration: 0:44:12
Pace: 4:54 min/km