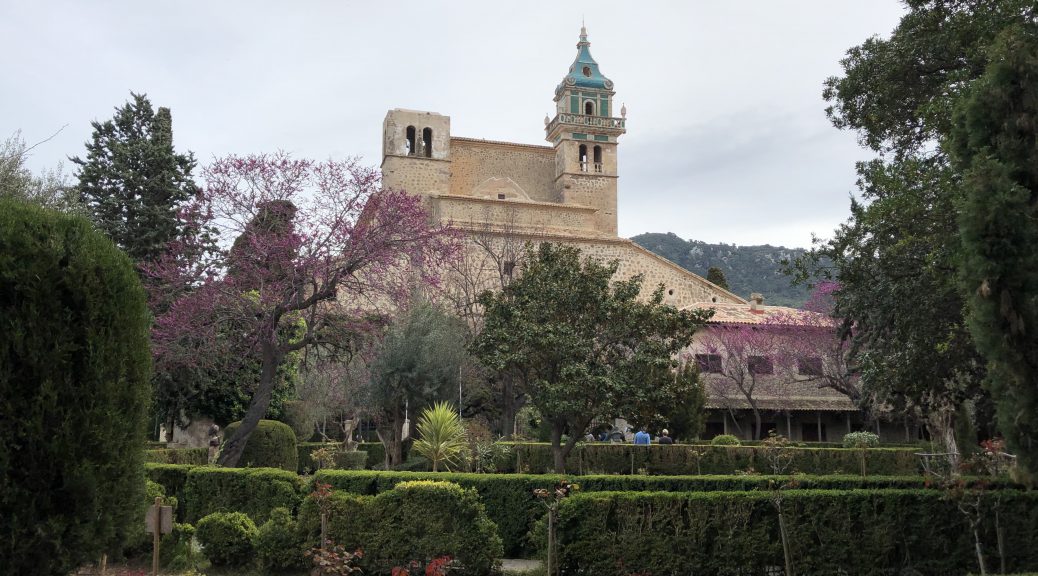 Mallorca 2019
Mallorca 2019
Here we are back from the island. 3 years after my first trip to Mallorca I returned for spring this year, only this time I brought my family. Crazy how quickly life changes. After a few intense months at work with extensive business travel I desperately needed some rest and after months of only riding the trainer in my basement I desperately needed some outdoor sunshiny riding as well.
The eagle-eyed reader might have noted that this websites banner was taken on Mallorca's north coast. This time we booked a Finca in the far West of the Island, a short drive from the beach. The region is fine for family vacation, beaches and some sweet villages are only a short drive away, but for riding it turned out less than optimal. Yes, there was some scenic countryside to be explored, but the interesting part, the mountain range in the north and eastern parts of the island were a solid 70k away. Since I had to juggle family time with riding time I was hesitant to waste two hours in the car to ride the mountains and went only once to ride the famous Col de Soller. I figured that if I can do only one climb I'd do the one that started it all for me three years ago.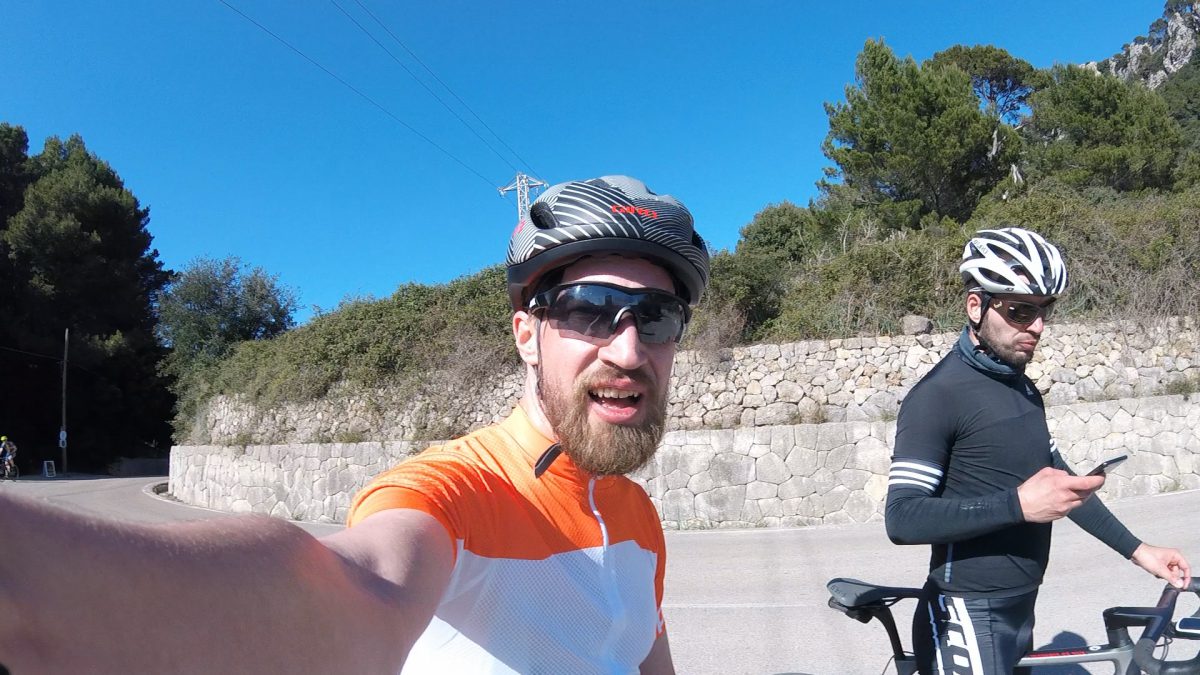 Back then in 2016 I was just about getting serious about triathlon and road cycling. Until then I was a MTB gravity rider with an occasional dabble in running and a road bike in the basement for a good conscience. Back then I considered myself fairly fit, not really having any experience with structured training and no benchmark whatsoever on what a fit road cyclist looks like. With this I went into the Col de Soller. This is a wonderful climb of 7.3km and 417m of climbing, an average gradient of 6%. The climb goes up the old mountain road which today is almost completely car free with cars taking the tunnel below. Plenty of zig zagging bends, no car traffic, a multitude of riders and fantastic views. What else do you need? Now the interesting bit is my performance – 3 years ago, with little training or ambitions I climbed for 41 minutes and felt pretty good about it. Surely I would be faster today with 1.5 years of structured training in my legs, but how much? Turns out I was almost 15 minutes faster, clipping the top at 25:46 min. My TrainingPeaks even suggested a new FTP of 260w, inching me bit closer to this years goal of 4w/kg.
The tour we rode was pretty much a Best-Of and contained some of the most iconic roads on the Island, all within 50k. If you only can do one tour in the mountains I suggest it is either this one or Sa Calobra (which I didn't manage to ride this time around). Start at Palmanyola, go up the valley to the stunning town of Valdemossa. From here continue along the coast to Deia and Soller. Soak in the view of the Med before turning right towards the Col. Climb up the Col de Soller, hammer down the descent and cruise back to your car or home.
The second highlight was my run / climb up the Puig d'Aguila. Mallorca has plenty of smaller mountains that offer lightly technical trails. Most of them aren't particularly high so it's easy to run to the hill and just climb the final few 100 meters. Puig d'Aguila is situated between two beaches which I suspect are fairly busy with tourists in the summer. The start of the trail is in the middle of a small reservation and takes about 4 – 5k to get there. Climbing up the mountain is fairly easy, but does require he occasional use of hands. Also the rocks are very sharp so you really don't want to trip. Once up on top I was greeted with a stunning view across two bays and the endless blue of the Mediterranean.