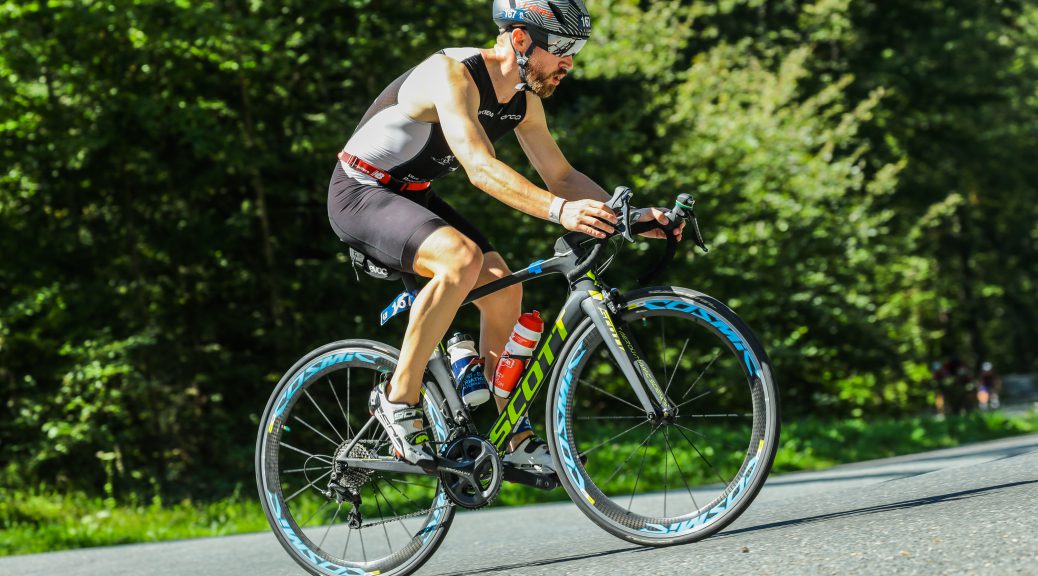 Race Report Mont Blanc Man
Race Report Mont Blanc Man
Spectacular views, breathtaking scenery and a tough but rewarding bike course. The Mont Blanc Man 2019
And there it was, my race highlight of this year. It felt weird somehow to wait so long before racing again, but the Mont Blanc Man was my first triathlon since Ironman Hamburg last year. Needless to say I should have been nervous. But I wasn't. I was really relaxed and happy. Mostly I was grateful that I made it to the start line fit and healthy and that I had the privilege of traveling and racing such a beautiful event. The Mont Blanc Man really is like raci in Domancy the Friday beforeng inside a postcard of the French Alps, the scenery was impossibly beautiful.
Before the Race
I arrived in Domancy on Friday before the race. Checked into my beautiful little AirBnChalet and settled in after a long drive. A quick dash to the shops for some cheese and baguette and veggies. Made dinner, sat on the deck and marveled at Mont Blanc, then turned in for an early night.
The next day I got up early for a recon drive along the bike course. It did not disappoint. Massive climbs, technical downhills with tight corners, some patches of pretty bad surface. But all along the course spectacular views! Got back home for a nap and some more food, then walked over to the race village to pick up my bib. Everything went smoothly, I watched the short distance start and then trotted back home for more food, water and sleep.
I got all my stuff ready and laid out for race day and then turned in for an early night with some Netflix.
Race Day
As always I got up at 5.30 and had some coffee, then listened to some music and took a shower. I know it is pointless, but I love getting to the start line feeling fresh and with good hair. Had a few english muffins with Nutella for breakfast, packed all my things and slowly cruised over to the race village for bike check in. Racked my bike, laid out all my stuff, grabbed my wetsuit and walked to the beach. This was the perfect race day morning. Everything was where it should be, when it should be. I wish all races were this relaxed.
The Swim – 30m12s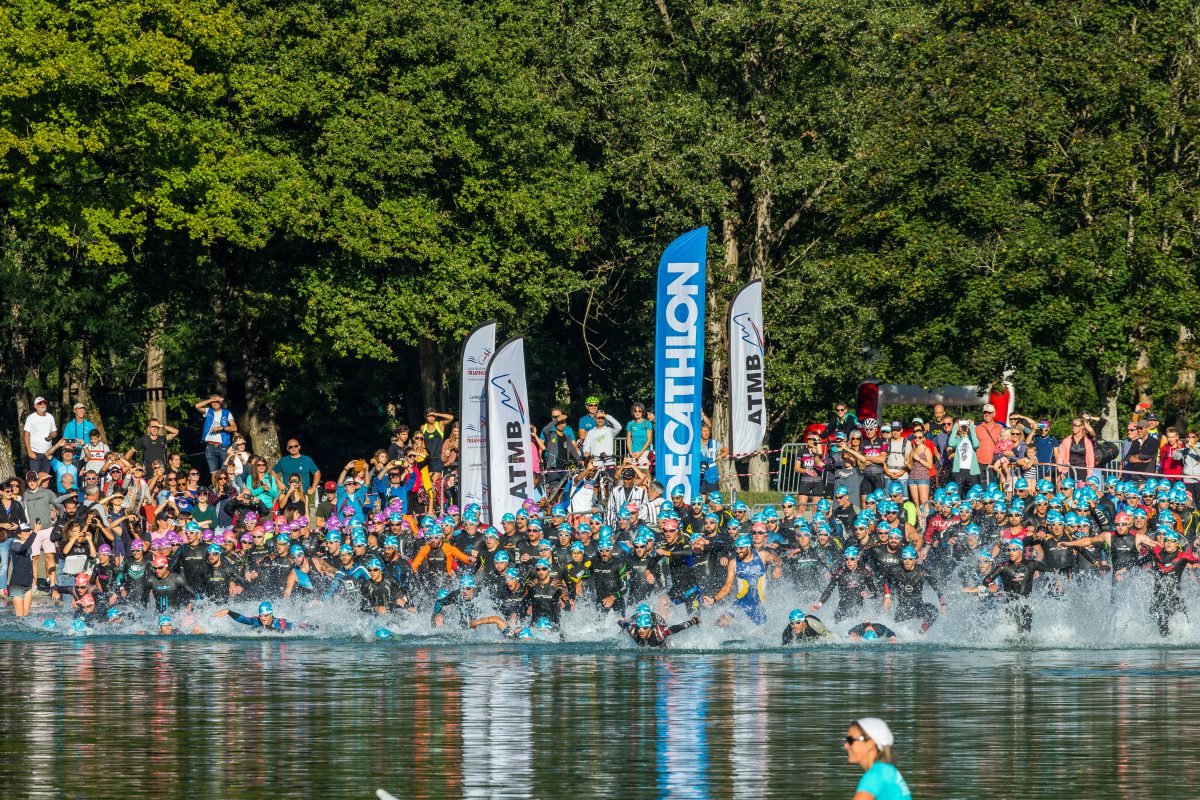 I wasn't feeling too confident because I did not swim much in training. Too little time, too concerned with bike power. Anyway, I positioned myself near the front hoping for a good draft. I forgot how busy mass starts were, but in general people were civilized. The field thinned after about 400m, then I made a push to drop the group I was hanging with. Luckily the front group bunched up at the turnaround and I managed to catch them and hang on until the finish. I exited the water in the 20s just a smidge over 30 minutes. T1 was unremarkable, I hopped into my bib, put on my helmet and ran off.
The Bike – 2h58m41s
I am lost for words. The course allows for 4km before turning skywards. The first climb ignites the fire in your legs with the occasional 12% gradient. The brilliant views make up for it but I knew pacing would be key. I had the plan of keeping it near 200NP, being very careful not too go beyond 250 even in the steepest parts. That was difficult but doable. My fast swim and meticulous pacing however meant that plenty cyclist blew by me. I swallowed my pride and stuck to my plan, reminding myself that I'll probably see some of them again later in the race. The climb went on for 20k before turning into the first downhill, through the town of St Gervais and the valley before turning up again towards Joux Plane.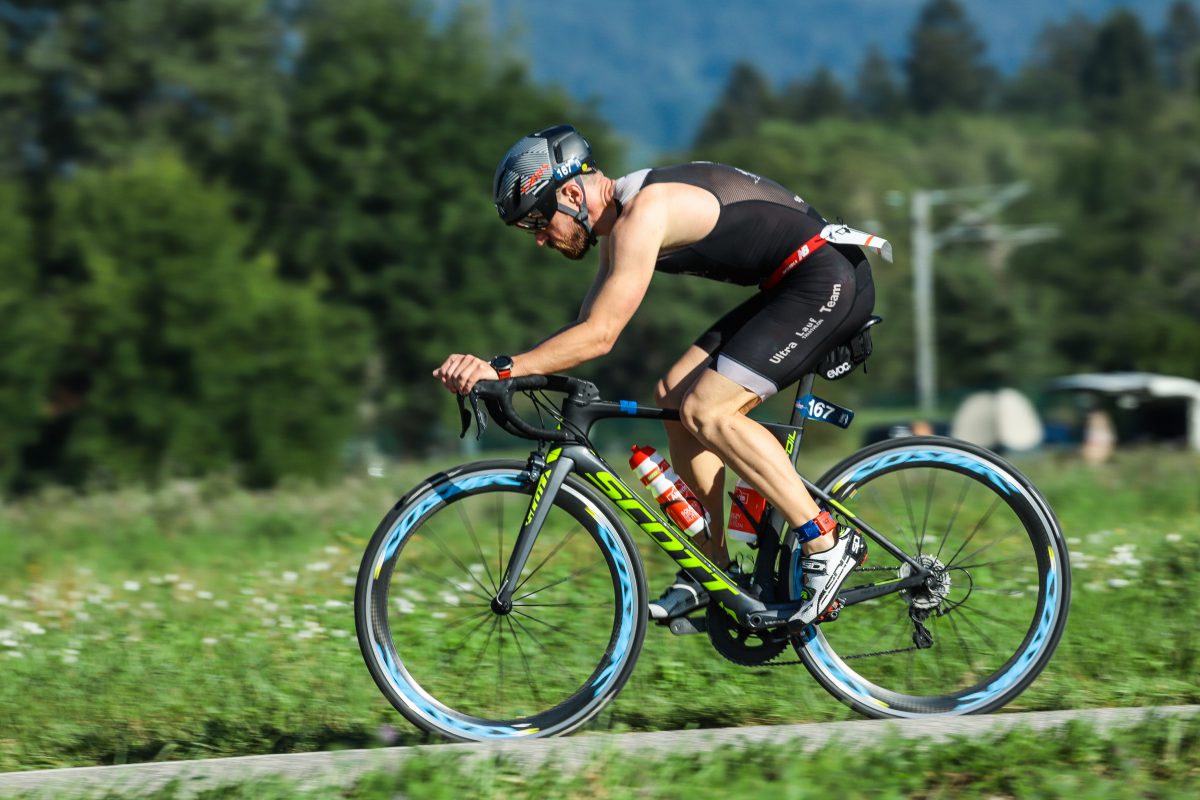 This second climb opened again with 10% plus but at this point I wasn't overtaken anymore, instead I began to reel people back in. Not as many as I was hoping or expecting, but a few nevertheless. When I finally reached the top I was relieved. I also still felt strong and was mentally preparing for the run.
The Run – 1h46m55s
This was the first time I arrived in T2 feeling strong and ready to run. I was also keen to try out my recently acquired "pace carefully" strategy. In the past I've always went overboard on the first 5k, making the last 5k and most in between miserable and painful. Not this time. I paced carefully, each time I caught myself overdoing it I dialed it don a bit. The course winds through the forrest behind the lake on pretty bumpy trails with tight corners and roots. Pretty good to keep your mind occupied. I managed to follow through with my race plan and entered the last of 3 laps feeling strong and confident that I could catch a few more competitors.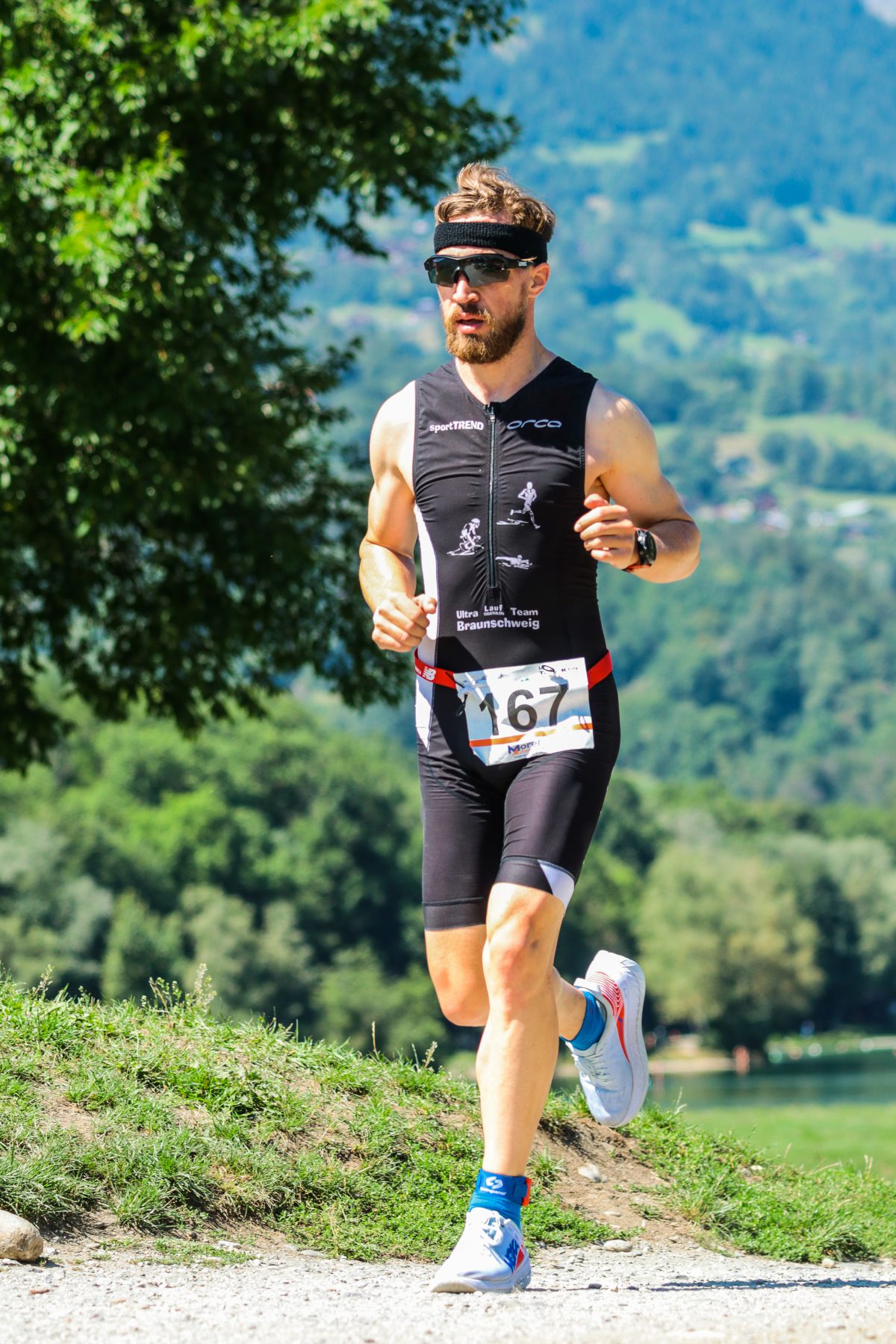 I all worked out, I faded a bit but not much and finished strong for a total 5:18. Not a particular fast time, but then again this was nota course to go for an arbitrary time goal or PB.
I am eternally grateful for being able to do this race and experience the region, the course and the mountains. Congrats to all other finishers who did an excellent job. The race was fantastic and I sincerely hope I can come back in the future to race here again.