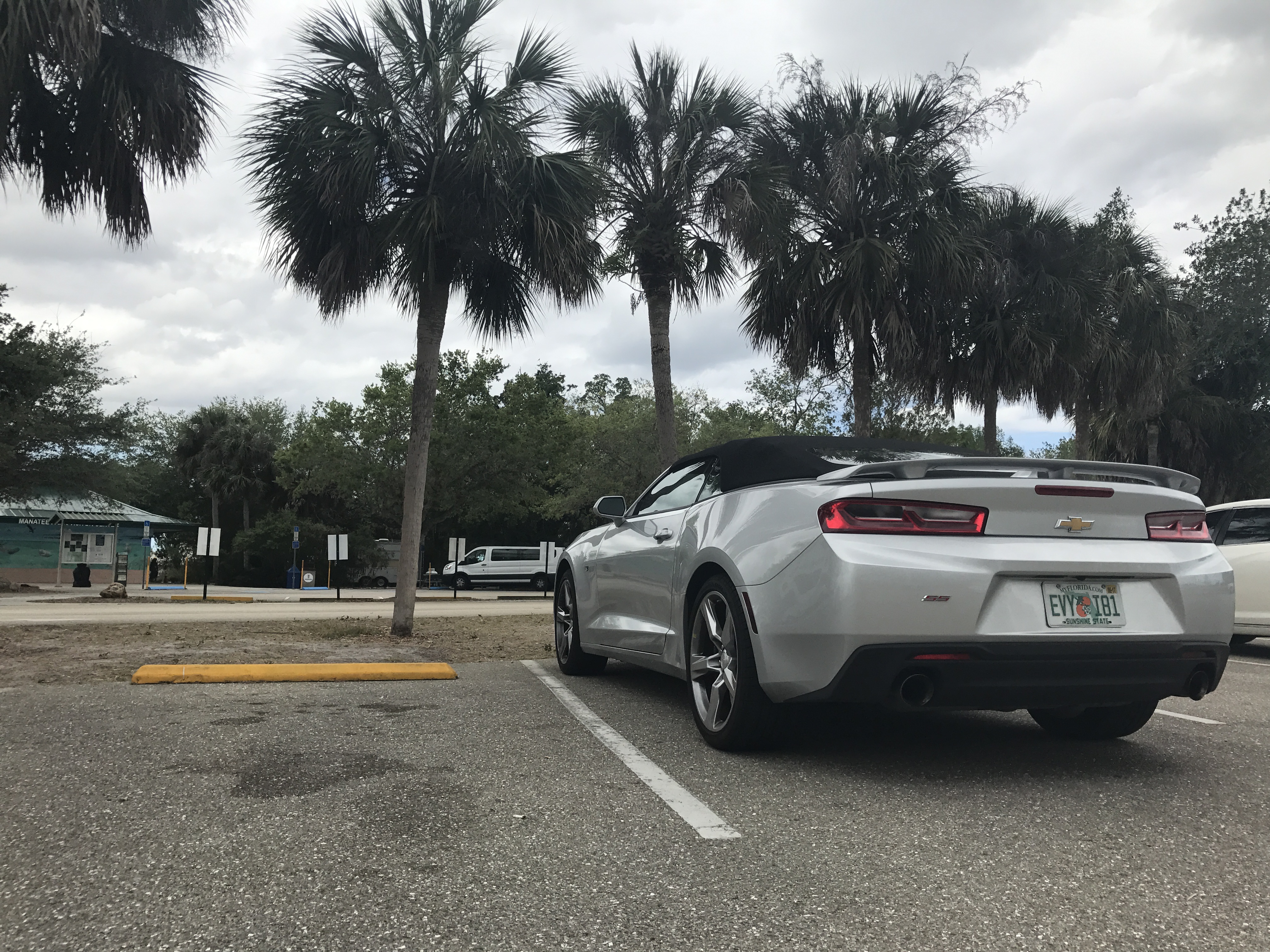 Race Report Ironman 70.3 Florida
Race Report Ironman 70.3 Florida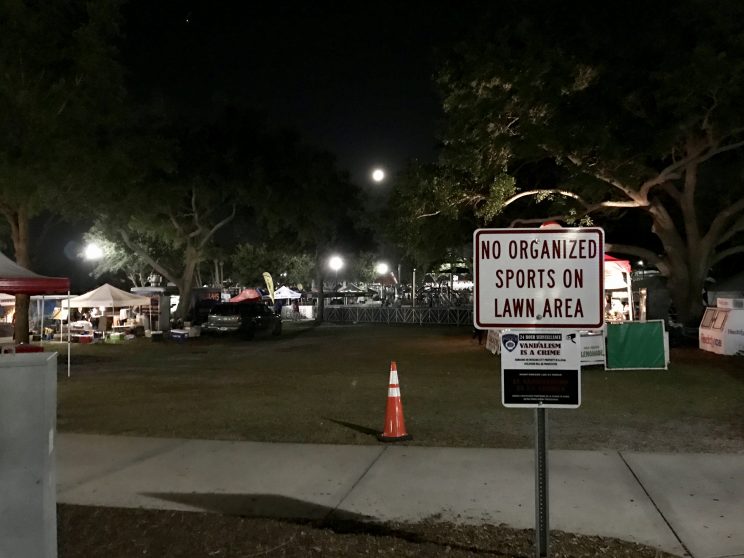 Life allowed for me to focus on family and sport and nothing else for three months in early 2017 and so I figured this would be the right time to get serious about triathlon. A quick glance at the calendar revealed that there wouldn't be a race near me around that time of the year and so I put my Lufthansa miles to good use and signed up for the 70.3 race in Haines City, FL.
I arrived at my AirBnB flat a few days early and went for a leg stretching run after a long flight. The next day I picked up my rental bike and spent the rest of the day adjusting the horse and going for a quick spin. Polk county, where the race is hosted, is a wonderful place. Orange groves, lakes, quiet-isa country roads? You´ve got it all!
Next day I went to pick up my bib and check out the venue and transition. This was my first IM branded event, so I can´t comment on how well it is organized compared to other IM-events, but in relation to the marathons, local triathlons and mountainbike races I've done in my life this was very well organized. Coming from a German this must mean something. The staff was all cheerful and check in was swift and for a first timer easy and straight forward. The expo didn't exactly knock my socks off, but maybe it is just me who didn't come to buy shit.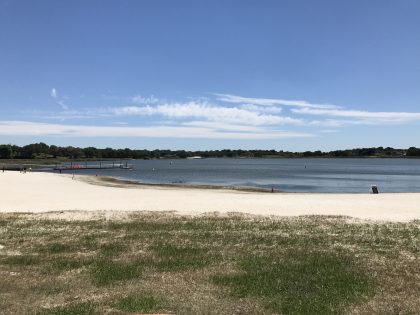 I went to check out the swim course, which is a nice little lake in the middle of the Lake Eva community park. Murky fresh water, allegedly with a risk of alligators saying hi. The course itself is a weird M-shaped one-lap with excellent sandy start and finish.
The transition area is located in a nearby parking lot. From the swim exit it is maybe a 200m jog, slightly uphill. On raceday it would fill up, but nothing extraordinary, there was even plenty of space to leave transition bags for after the race – which is nice because they didn't offer a bag drop service for post race clothing. From there I went back to by flat and spent the rest of the day eating, sleeping and enjoying American TV.
I got a good nights sleep and was up fresh and focused at 3.30am – courtesy of my jet lag getting up in the middle of the night wasn't horrible. I had all my stuff packed, checked, counted, re-checked, double-counted, packed again, checked again and finally checked the evening before so I just grabbed a banana and threw all my stuff into the car and drove over to Haines City. There is little to none official parking, but at least early on there is plenty of parking throughout the community. I was impressed by the entrepreneurial instinct of several local, who were renting out their backyard parking for a tenner. I checked in my stuff, asked several times about the wetsuit situation and walked down to the start line. The swim turned out to be wetsuit legal, but since I didn't bother to bring mine in the first place I froze my nuts off in the water. After the obligatory high five with the guys next to me the gun sounded and off we went. The swim was okay, water was murky but alright and you could see the buoys well. On the final home straight the sun came up and I knew it would be a good day ahead.
An easy jog into T1, some volunteers smearing me with sunscreen, grabbing the bike and off on our wild ride. Bike out is tricky for a flying mount as it is slightly uphill and from there the first few miles take you out of town with several tight corners. From there the course takes you out into the county on mostly quiet B-roads. It is mostly straights through undulating terrain, no serious inclines, no nasty corners, just sublime cruising through premium central Floridian orchards and settlements. I like it a lot. There were birds, lakes and sweet trees all round, it never got boring. On the homestretch the wind picked up to ruin everybodys average, but apart from that the ride was very pleasant.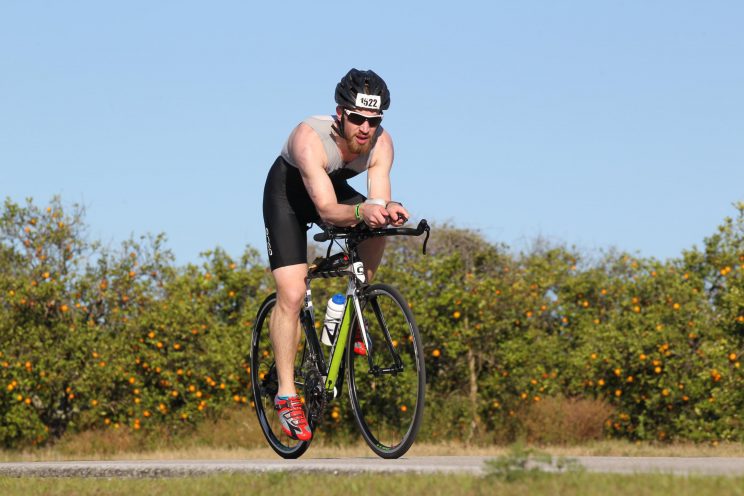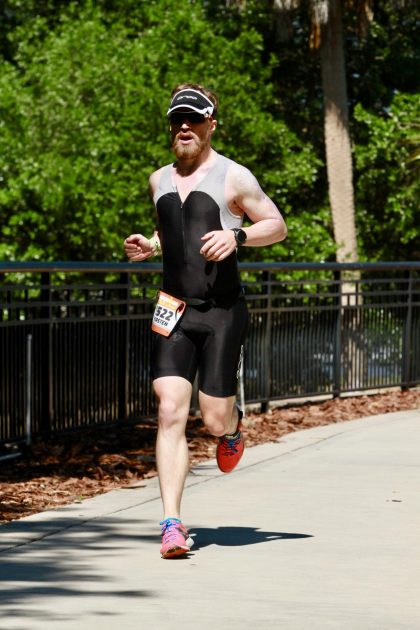 Into T2, fresh sunscreen, and off onto the run course. The run consists of 3 laps around the Lake Eva park and much to my surprise it was much more hilly than I expected. Around 3 km you start running up a nasty ramp with no shade whatsoever. It ripped my race apart and plenty of others, but thanks to wonderful volunteers and fantastic spectators I made it through in a still respectable time.