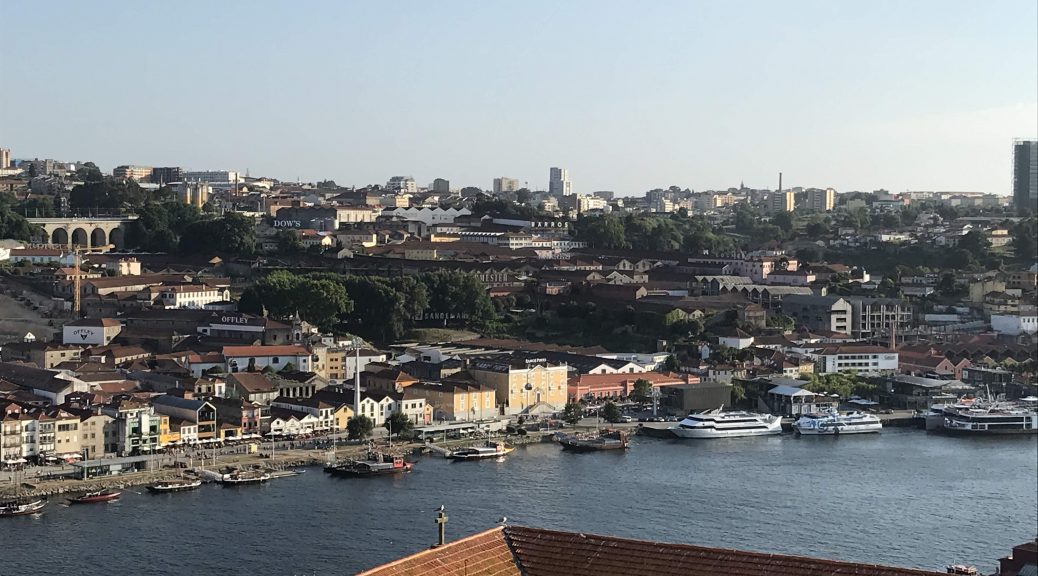 I've been a fan of Portugal and its people since my first visit to Lisbon two years ago. So when I got the chance to present a paper I wrote at a conference in Porto I didn't think twice.
I had three days and two nights to spend, but as always most of it was busy with work. I still managed to take a few walks across town, trying to soak it all in and even a run to the seaside. Porto is much smaller than Lisbon and less hilly. It is stunning in its own way. You can almost taste and smell the history when you walk the tiny steep cobbled streets – This is a very old city and you can pretty much across centuries of architecture. And even though it is fairly touristy it still felt real and authentic to me. Not like other places of equal architectural and histirical relevance and quality, that have a certain Disneyland taste to them (sorry Bruges). Much like Lisbon there is a river and the sea nearby, but unlike Lisbon the river has cut its bed deep into the valley, which makes for great bridges and wonderful views from above down on the river banks and the old houses clinging to the hillside.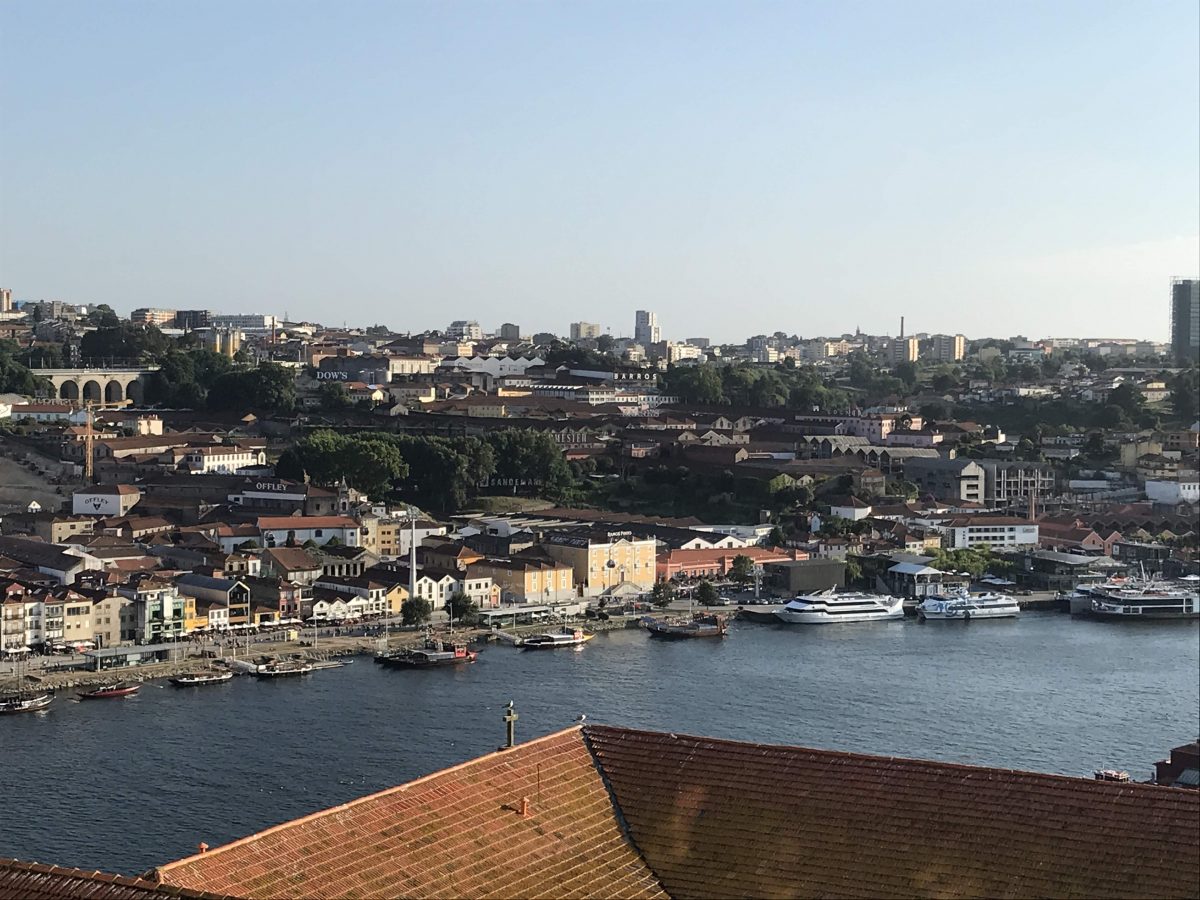 I didn't get lucky with food. I usually just wander around and try to pick something that looks believably local, but the pub I picked was subpar. Probably local, but nothing that blew my mind, apart from the octopus salad. However, I found a tiny craft brewery serving a number of well known craft beers and two of their own. An American Pale Ale, which was crisp and with a more serious bitterness, less resiny and less citrony as I am used to, but very delicious in it's own right. I wouldn't call it an APA, but who cares about the label when the beer is good anyway? Their second offering was a lager that blew me away. Not exactly the beer for those who believe in that only the crispest and cleanest Czech and German lagers may wear that label. Instead it had plenty of tropical fruit a full body almost bordering on some Belgian blondes but wth less sweetness. Absolutely brilliant. And on top of that this was by far the cheapest craft beer pub I've ever been to.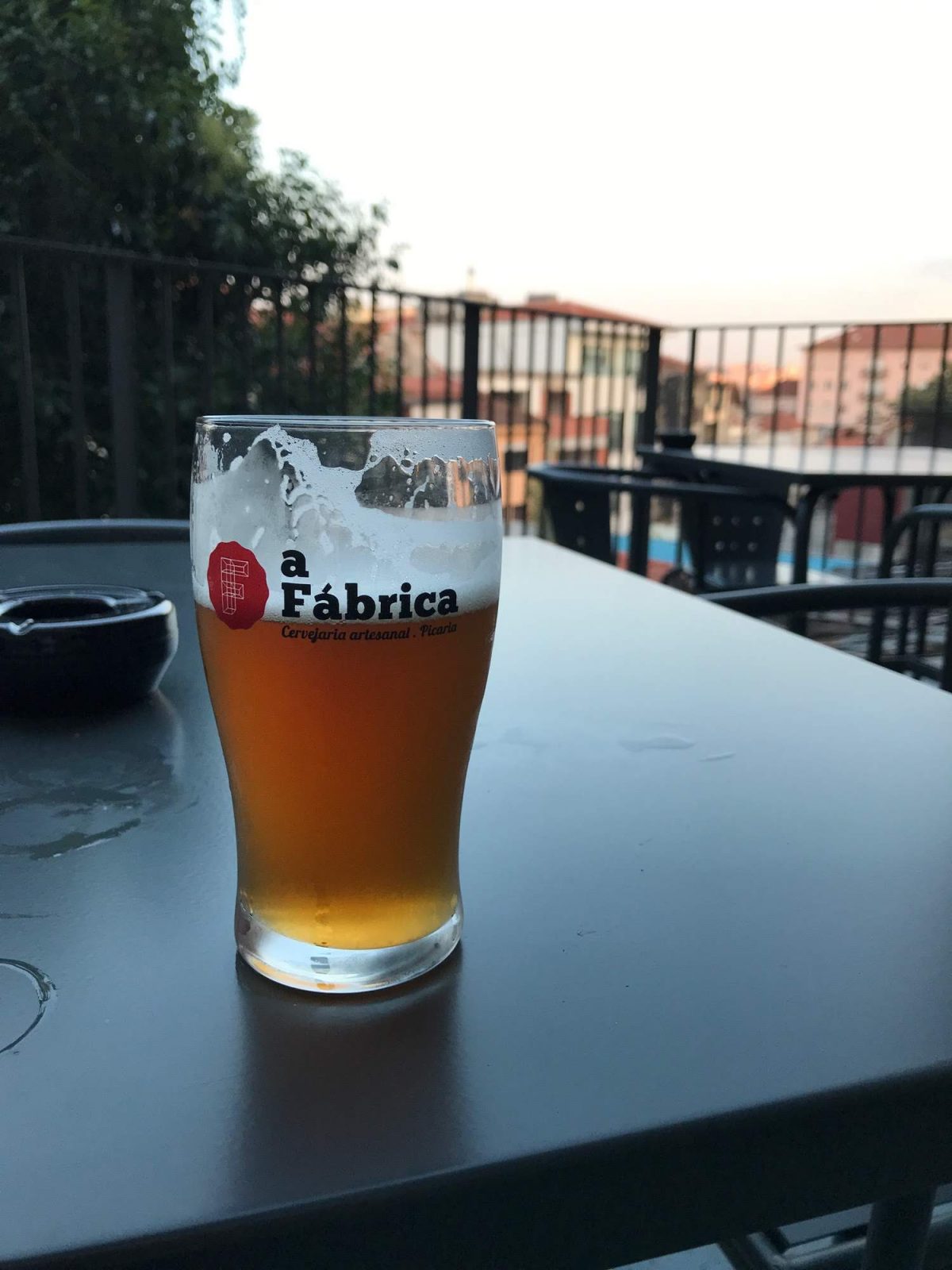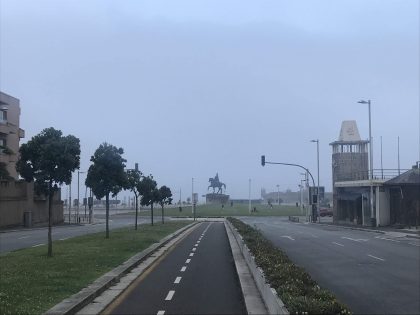 I also went for a short run. The sea wasn't to far from my hotel, so I decided one morning to run down to the beach and check out the view before heading into another day of meetings. The weather didn't play along as it had just stopped raining and was all foggy, but running to and along the sea is always awesome when you're usually living three hours away. Fairly straightforward down the Avenida Da Boavista and the left or right along the water. There is also a supposedly nice park along that route that could be integrated into a course, but I didn't go for it that morning. One thing that deserves an honorary mention is the Crown Plaza Hotel where  stayed, which had "Run Like a Local" maps that offered two running routes starting at the hotel (10k and 6k). So simple, but so awesome. Should be standard in all hotels!