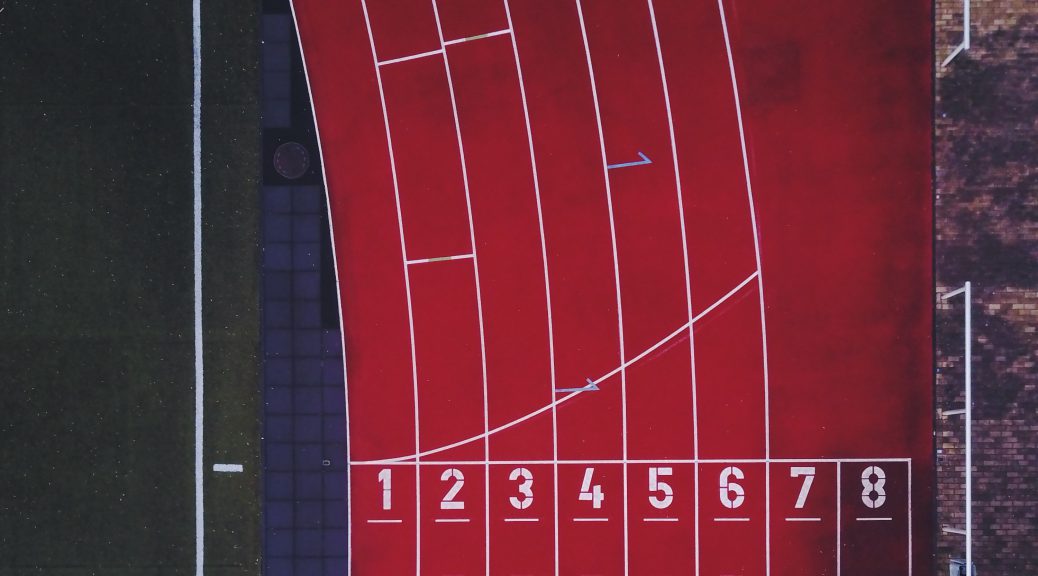 70.3 Oman – Learnings after Build Phase
70.3 Oman – Learnings after Build Phase
Learnings at the end of Build Phase
With the holidays around the corner my build comes to an end. After 9 weeks of working harder, more structured and more frequently than ever it is time to recap. Might also be the time to reconsider goals and ambitions. As a reminder, my goals are stated below. I want to beat my club mates and ultimately get near a slot for 70.3 world champs. I know that I'll probably rely on a rolldown, but top 10 should give me solid chance. Also, Oman is quite late in the qualifying season, it requires almost everyone to travel and so far hasn't been the most competitive of fields. I've got hope.
| | |
| --- | --- |
| Goal | Requirement |
| PR 70.3 | <4:57h |
| Top my club's 70.3 leaderboard | <4:39 |
| AG top ten (M35) | <4:35? |
| 70.3 WC slot | Top 10 finish |
The corresponding race plan that I have in mind looks something like the table below. All splits are ambitious but achievable with my current state of fitness. The open question is, to what degree can I put it all together on raceday?
| | | |
| --- | --- | --- |
| Split | Time | Subjective difficulty as of today |
| Swim | 31:00 | 9/10 |
| T1 | 3 | 5/10 |
| Bike | 2:23 | 8/10 |
| T2 | 3 | 5/10 |
| Run | 1:35 | 8/10 |
| Total | 4:35 | 10/10 |
So where do we stand? I've hired a coach in November. After learning that my bike fitter is also a multiple time Kona qualifier, multiple time Frankfurt overall AG podium finisher and a trained PT who has worked with the one and only Sebi Kienle in the past I gave it a shot. He's providing me with 4 week blocks of training plans for all 3 disciplines.
The Swim
| | | | |
| --- | --- | --- | --- |
| KPI | Last Phase | This Phase | Race Day Goal |
| Weekly Yardage | | | |
| Fast 100m pace | | 1:33 | 1:29 |
| Easy 100m pace | | 1:42 | 1:37 |
Swimming is still terrible, but I am slowly turning it around. After a year of hardly any swimming (and getting away with it in my last race). Main objective was to establish any form of consistency. And on that front I've made progress, at least hitting the pool once a week, mostly twice. I am now plateauing where I can comfortably swim the race distance in a mediocre time or absolutely bury myself to get near but not quite reach my goal time. My training pace average in longer intervals approaches the low 1:40s, if I am very focused I can do short intervals at goal pace and when I try really hard I can hold low 1:30s for a few lengths at a time.
To reach race day goals the key areas for the upcoming weeks will be to increase frequency and yardage to further build swim-specific aerobic fitness and secondly to refine technique. There is only so much one can focus on at a time and I will go for streamlining and improving reach / catch. I've also found a saltwater pool near my parents place where I'll try and get a feel for my race day kit and water position in saltwater.
The Bike
| | | | |
| --- | --- | --- | --- |
| KPI | Last Phase | This Phase | Race Day Goal |
| FTP | | 265 | |
| W/kg | | 3.99 | >4 |
| 90-Min Aero power (NP | | 208 | 220 |
Huge improvements on the bike! I have now reached my season best (in fact almost all time best) FTP of 265 at 3.99 W/kg (I can claim 4 if I have a light dinner and weigh in in the morning slightly dehydrated). But the important bit is that I can deliver most of it from my aeroposition on my tri bike. I've also raised my volume slightly. If you're familiar with the TrainerRoad plans, I've gone from low to mid volume, which means going from about 260 to 300 bTSS per week. Looking at last years results it seemed odd how little of my alleged FTP I could access in a tri race. I figured the reason was that I did all my structured work and high intensity on my road bike on the trainer and only took to the tri bike for long easy endurance noodling. I never adapted to put out power in my aerobars. To fix this I now did all my training on the tri rig and also forced myself to complete anything up to threshold in aero position. That was hard. For once I had to drop my FTP by a lot and it meant a significant increase in RPE. By now all the suffering pays off. I am confident that come race day I should be able to meet my ambitions.
The run
| | | | |
| --- | --- | --- | --- |
| KPI | Last Phase | This Phase | Race Day Goal |
| 1000m repeats | | 3:40 | 3:35 |
| long run easy pace | | 4:55 | 4:30 |
Running is also going very well. The coach has me running more often, but shorter and slower on average. Only the weekly interval session is very hard – and it shows. I've progressed from 4*1000 / 2 min rest to 2*2000 + 4*1000 / 2 min rest and the 1000m pace has been dropping week by week. By now I can do 1000m repeats on 2 min rest in the low 3:30s which should already be more than enough in terms of raw speed. The long runs are shorter than what I was used to, topping out at 16k, but those felt very easy.
For the upcoming weeks it will be important to practice pacing and close the gap between successful short intervals and comfortable long runs. I also haven't done any brick workouts yet which will probably be necessary.
So the general feeling is fairly confident and optimistic. As a professional project manager however, evaluating risks is also second nature. Here's my list:
Risk
Impact
Mitigation
Acclimatization
(Arriving only a couple of days before race day facing a 20-25 degree jump in ambient temps)
7/10
(Will impact running RPE and nutrition & hydration strategy)
Heat adaptation (sauna, no-fan trainer rides), hydration plan
Swim Start
(Rolling start offers fewer opportunities to draft)
6/10
(Difference between solo and drafting swim is about 2 – 3 minutes)
Seed wisely, practice changes in pace
Riding outside
(Possibly 100% preparation on trainer)
3/10
(not too worried about handling, but surprises in position & mech might happen)
Try and ride outside before race day
Running blisters
(I haven't run a race in 3 years without blistering)
7/10
(increase in RPE, coupled with heat might be difficult)
Careful shoe decision, sufficient training time & race simulation in race day gear
What's next?
So currently the outlook isn't half bad. I've also got the opportunity to ramp down work quite a bit in Jan and Feb to ensure I can follow through with my plan. The weeks ahead contain 4 rides, 4 runs and 1-3 swims. I will be focusing on my race day tempo on the run, high power and unbroken aero position on the bike and clean technique in the pool. Additionally I'll start figuring out my gear and travel logistics early to make sure I don't miss anything.