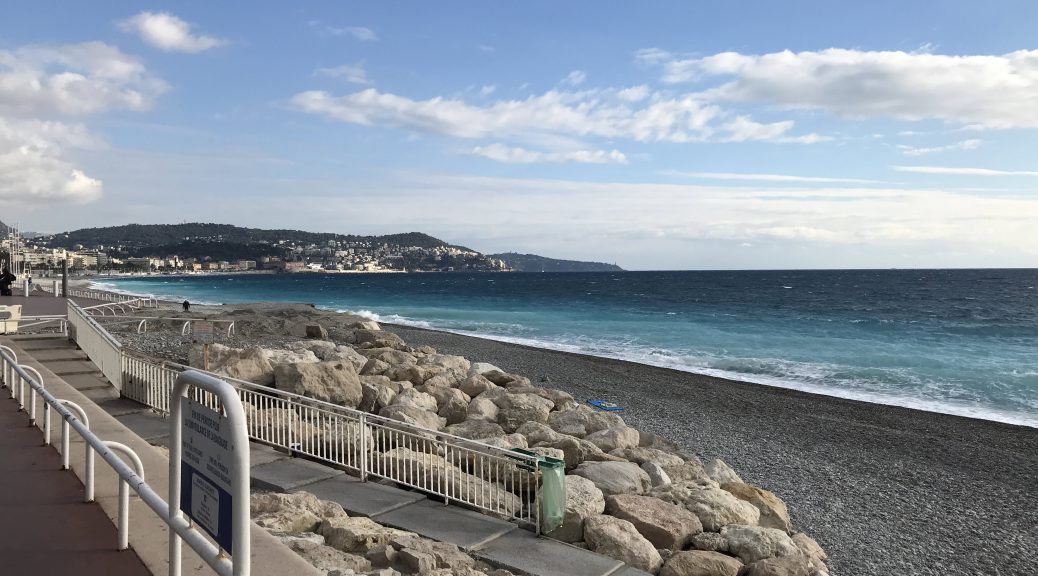 First impressions: Nice
First impressions: Nice
While I am waiting at the airport for my delayed flight I might as well write down a few thoughts about Nice, France. I´ve spend one night and half a day here and it was wonderful.
I flew in yesterday morning and was surprised first by the bloody cold and by how tiny Nice apparently is. The airport is pretty right in the city and my hotel was only 15 minutes away. Unlike most other cities the airport didn´t feel disconnected from the town at all. I walked to my hotel, dropped my bag, had a coffee and then went downtown to meet a friend for lunch. My experience in France is very limited so I am still amazed every time I go out with in France. The French understand the importance of a good meal with friends. We just picked a restaurant at random and the food was exquisite. We enjoyed our meal and luckily the place even served Blue Coast Brewing beer, the craft beer Jenson Button has been investing in. Their IPA was okay, but nothing special. Comparably light body and less fruity hops, instead a bit more bitterness. Not bad at all and according to my untappd check in also very rare.
We rented bikes to go downtown and cycle along the promenade des anglais, the promenade of the English. It is where a few years ago Europe was introduced to the horrors of of terror attack with trucks and it felt weird seeing the area you knew from the news in real life. The people have moved on but even today there is military everywhere. One thing that really stood out was how full this place is with people working out. Nice must be (one of) the Triathlon capitals in Europe, the place was full of people running, cycling and I even saw two guys going for a swim in their wetsuit. Of course I checked out the run course for IM 70.3 Nice and had a look at the swim start. This must be one of the most beautiful races in Europe and I really hope I can do either the full or the half one day. I heard that 70.3 world champs 2019 will be held here, so who knows!
As for the rest I was impressed by the old town, architecture and food. You can tell that this place must be brimming with tourists for most of the year, but while I was here it was almost completely empty. The restaurants served great food, not the standardized half arsed tourist food you usually find at sea side resorts. The people were lovely and I had a great time overall.